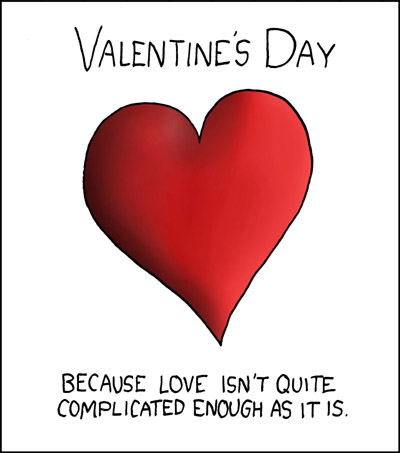 Today's the day! Valentine's Day is one of my favorite days of the year because we are celebrating the emotion that is the secret of life and happiness: Love! It would be a great day to join "
The Love Project
" and to do
Assignment 7: Be Kind
. The Random Act of Kindness challenge is to
Send a Letter of Appreciation
to someone. That's a great one! It would be like killing 4 birds with one stone: 1) Love Project (
Write a Love Note
), 2) Love Project (Be Kind), 3) RAK Challenge, 4) Valentine's Day, but of course the most important thing is you'd be showing your love to someone who's important to you. (If you're at a loss for how to write a good love note, my article in Pick The Brain was published this weekend:
Make it Personal - The Best Kind of Valentine
.)

Being kind doesn't have to cost money. Just a smile or opening the door for someone is kind. Every email or comment on a blog or Facebook can be kind. Just get in the habit of being kind every day. (Feel free to leave a comment on this blog if you want to check that "Be Kind" baby off your todo list. Or, if you'd rather send me flowers, I'd be up for that, too. I'm always here willing to accept your kindness...)



One of the newsletters I subscribe to is called "The Daily Love," and I really like what the letter said today. Here's an excerpt from the founder of TDL, Mastin Kipp:



Today is a day to celebrate Love. Love of yourself, love for life, for struggles, for everyone in your life, for who is IN your life as well as love for who is OUT of your life. If you're single, today is a great day to celebrate your freedom and embrace even more courage to be more open, more loving and more curious about love.

There are such rich moments that come from being single. Being single gives you the opportunity to get out there and date and discover who you are, what you like, don't' like and what works best for you. Don't let today be another reminder about how you "can't find love" - that's victim speak. Let today be a celebration that you are on your path of discovery. Tonight - take yourself out on a date.

Hope you have a beautiful Valentine's Day full of love. (And remember, I'm here for you, ready to receive any and all love notes or other tokens of affection...)